Our history
For more than 20 years, Biogaran has been innovating and developing itself to provide you with services and therapeutic solutions that answer your needs.
Discover our history.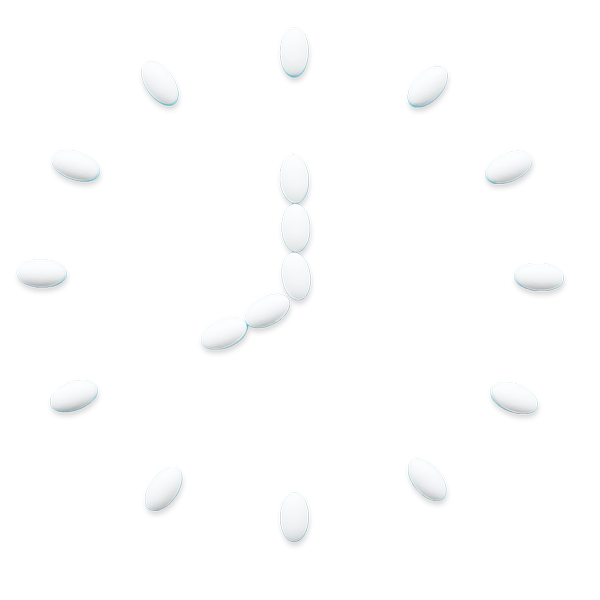 Biogaran, reinventing itself since 1996
1996

Foundation of Biogaran, a pioneer in generic drugs

1998

Launch of a new and innovative packaging

2004

First generic contraceptive pill

2005

First international development

2006

First communication campaign

2011

Launch of the over-the-counter drug range of drugs

2015

Launch of the first biosimilar drug

2017

First export of Biogaran products to Lebanon

2018

New visual identity for the line Biogaran Conseil®
Our international development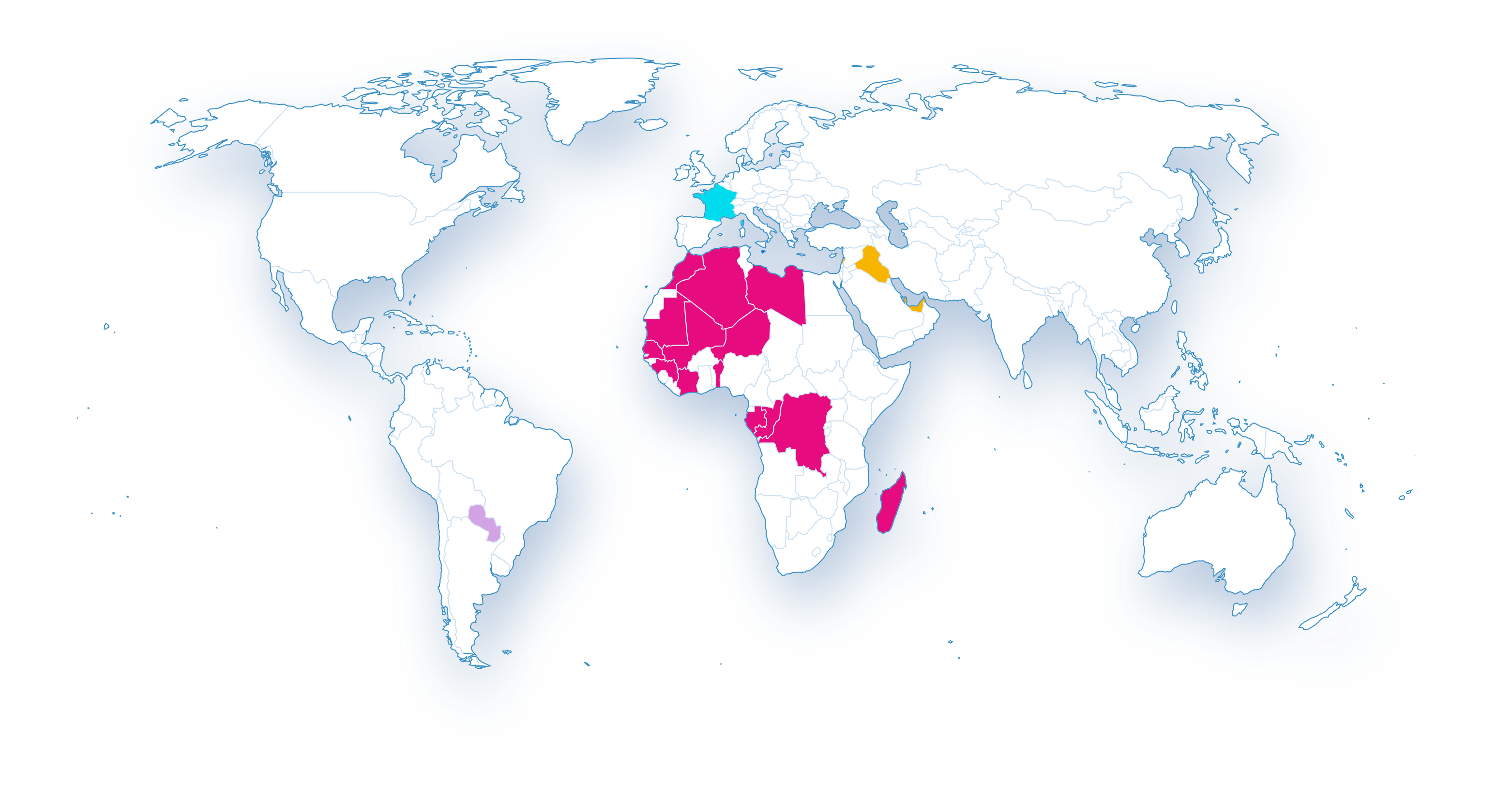 Africa
Near and Middle East
Latin America
Europe
2005

Launch of business activities in Paraguay

2017

Launch of business activities in Lebanon

2019

Launch of business activities in Ivory coast, Gabon and Congo

2020

Launch of business activities in Senegal, Mali and Guinea

2021

Launch of business activities in Benin, Niger, Malta, Madagascar, Mauritius and countries of the Near and Middle East

2022

Beginning of our operations in DRC, Mauritania and Iraq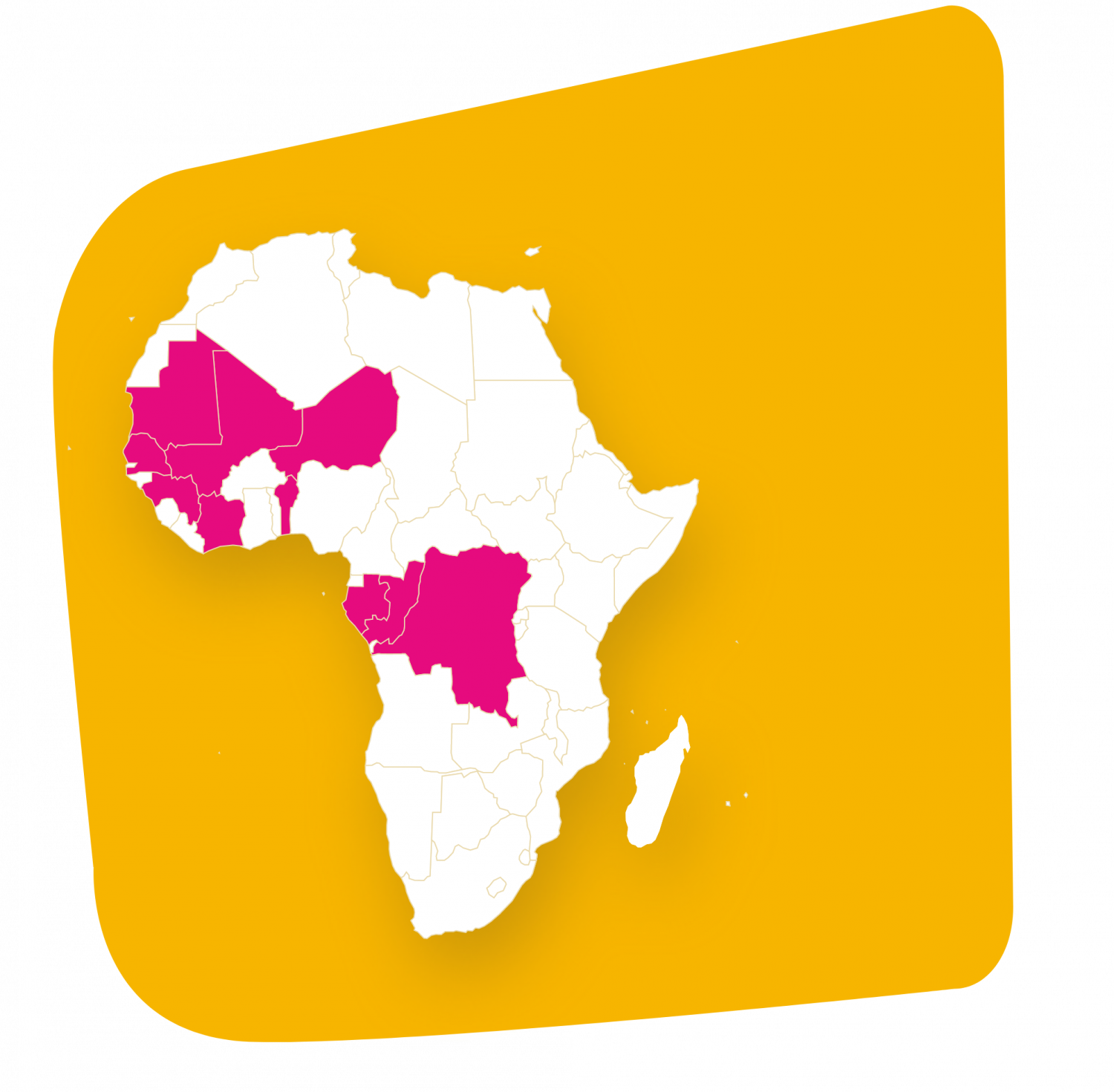 The development of our activities in West and Central Africa
lt is with the goal of providing patients and healthcare professionals with quality medicines, accessible to all, that Biogaran began the deployment of its activities in West and Central Africa in January 2019 with the launch of its operations in Ivory Coast. Concerned about meeting public health needs and providing patients with quality accessible medicines, Biogaran has kept on developping its activities in the region by marketing its quality medicines in the Republic of Congo, Gabon, Senegal, Mali and Guinea.
ln 2021, Biogaran launched its activities in other countries of the subregion, particularly in Benin and Niger. The year 2022 will be the year of new operations in the DRC and in Mauritania !
Thanks to bioequivalent quality medicines complying with the most stringent European standards, Biogaran's ambition is to become the first choice for patients who wish to have access to high-quality affordable generic drugs and that they will be able to use safely.