News
Biogaran officially launches its activities in Mauritania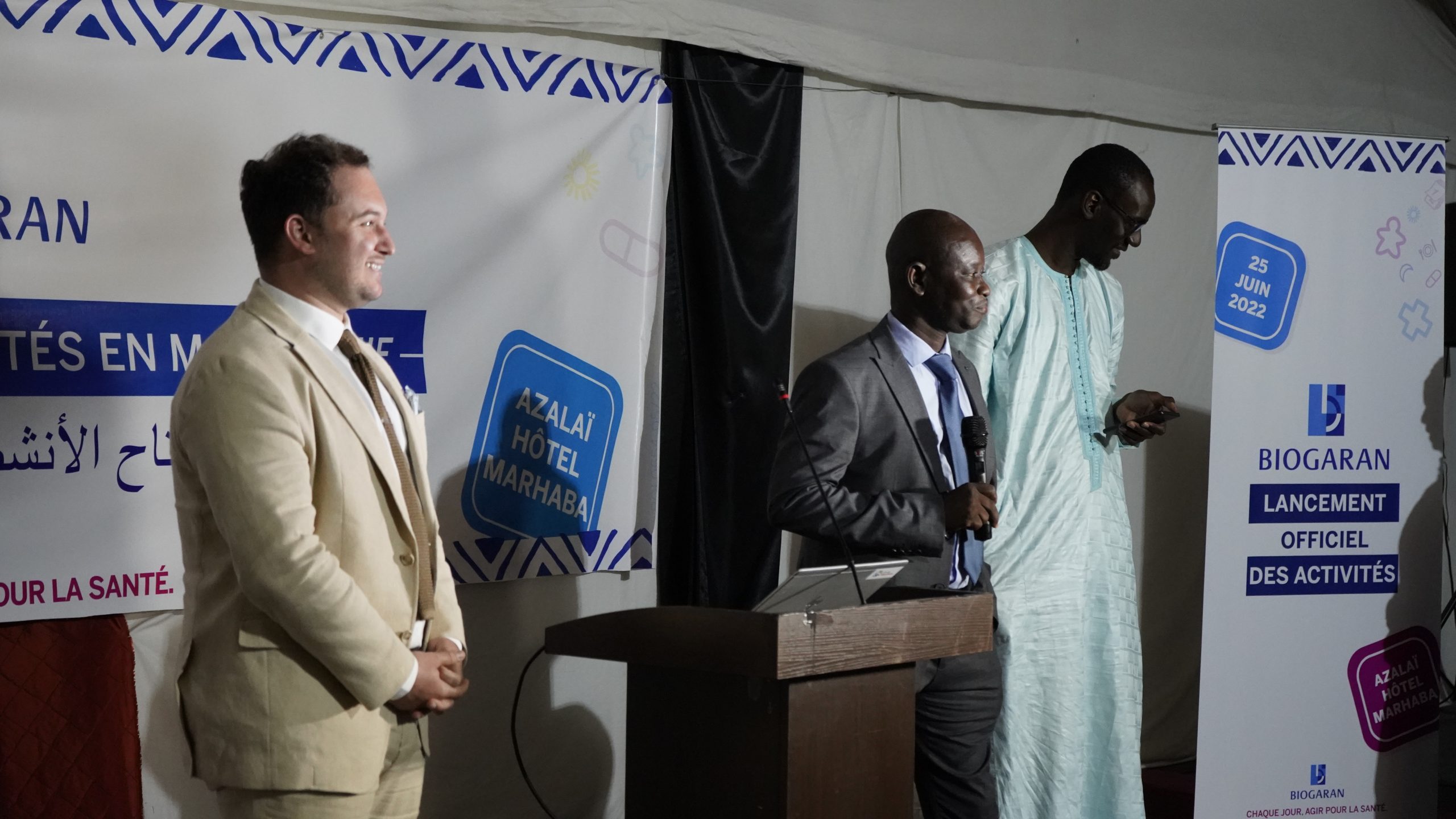 Biogaran officially launched its operations in Mauritania on Saturday, June 25, with the commitment to provide patients with quality medicines at a fair price.
On June 25 2022, Biogaran officially launched its activities in Mauritania at the Azalaï Hotel in Nouakchott.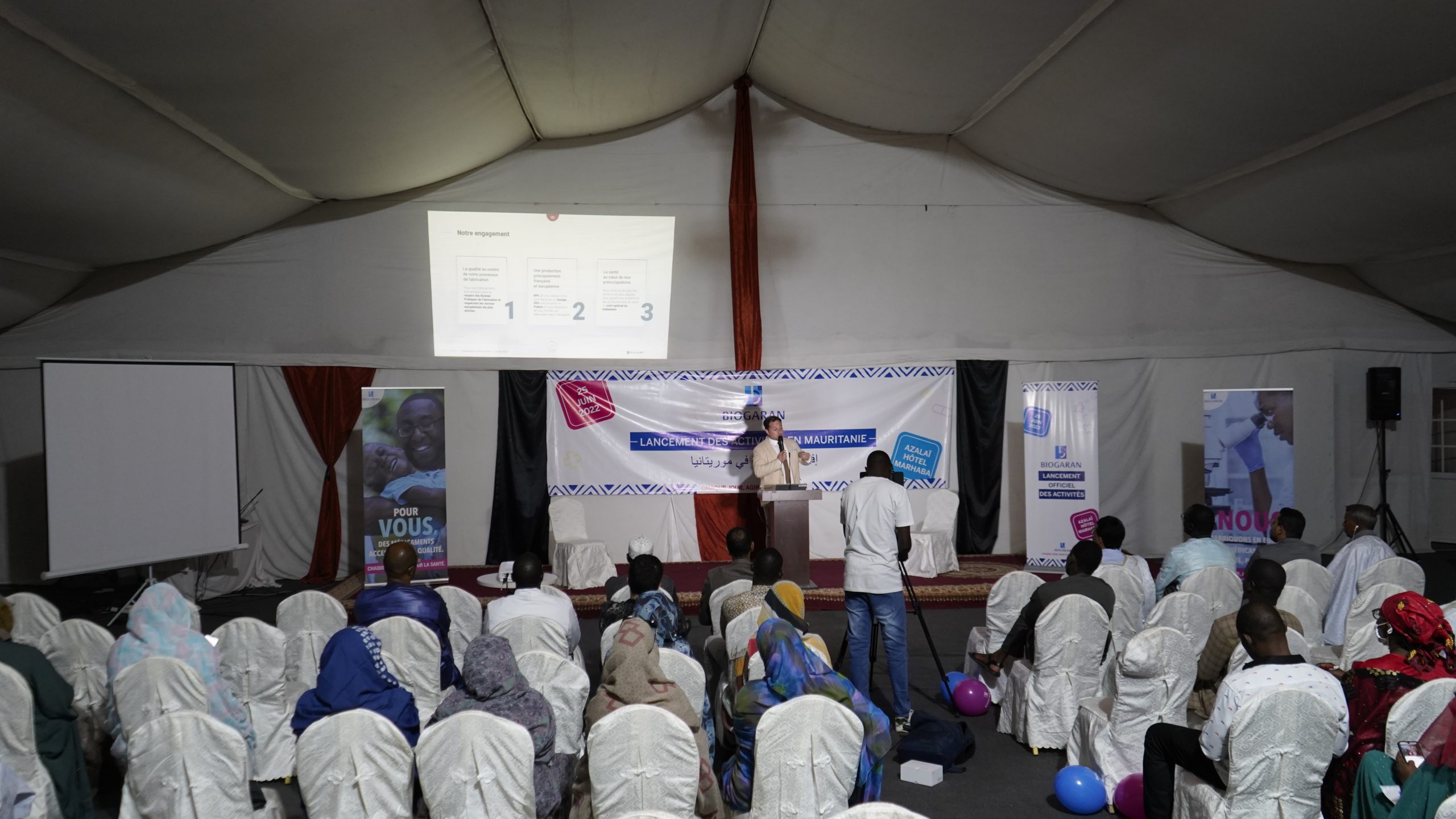 On Saturday 25 June 2022, Biogaran officially launched its activities in Mauritania at the Azalaï Hotel in Nouakchott before an audience of healthcare professionals representing a wide range of specialties. Among the personalities present, Biogaran was honored to receive Prof. Mouhamadou DIAGANA, neurologist at the National Center of Neurology, Prof. Sidi CHEICK, ophthalmologist and former President of the Ophthalmology Hospital and Mr. Ahmed Taher MED KHAYAR, Deputy Director General of CAMEC.
A presentation on the interest of generic drugs in the therapeutic management of patients was also given by Dr. Aboubacry BA, pharmacist and former Director of the DPL.
The different conferences were followed by a time of questions and answers allowing everyone to discuss the different topics.
Participate in the Government's public health efforts
For several years, the Mauritanian government has been working to improve the health of Mauritanian patients. Indeed, access to health care and in particular to quality essential medicines is included in the Mauritanian National Health Development Plan1, making it a priority for the public authorities. Concrete measures have been put in place to improve access to essential care, such as the creation of a national list of essential medicines and the elaboration of texts to regulate the pharmaceutical sector1.
Other programs initiated by NGOs such as SOS Diabetes² aim to fight against certain chronic diseases such as diabetes, which affects a significant portion of the population. Indeed, SOS Diabetes joins the efforts of the public authorities in order to raise awareness, diagnose and relieve patients from this affliction that is widespread in Mauritania3.
Despite the efforts of the government and NGOs, which have led to significant progress in public health, the availability of essential medicines remains a crucial issue in the country. In recent years, there have been frequent shortages of essential medicines such as antibiotics. These shortages have led to an increase in the price of health products, which has encouraged the use of falsified, counterfeit and low-quality medicines1.
In this context, Biogaran's ambition is to support the government's efforts to provide access to quality essential care by making quality generic medicines available to patients in Mauritania. With 50% of our drugs manufactured in France and 89% in Europe according to the most stringent European standards, Biogaran's medicines delivered to patients of Mauritania are the same as those taken by millions of French people every day.
Biogaran is also committed to ensuring the availability of its medicines in pharmacies and to relying on its robust supply chain to avoid any shortages and thus ensure the continuity of treatment for patients. The 11 Biogaran medicines available in Mauritania, covering six different therapeutic areas, will be distributed in state-approved pharmacies and have a tamper-proof packaging to ensure their authenticity. Biogaran's ambition is to make 10 new medicines available to patients each year.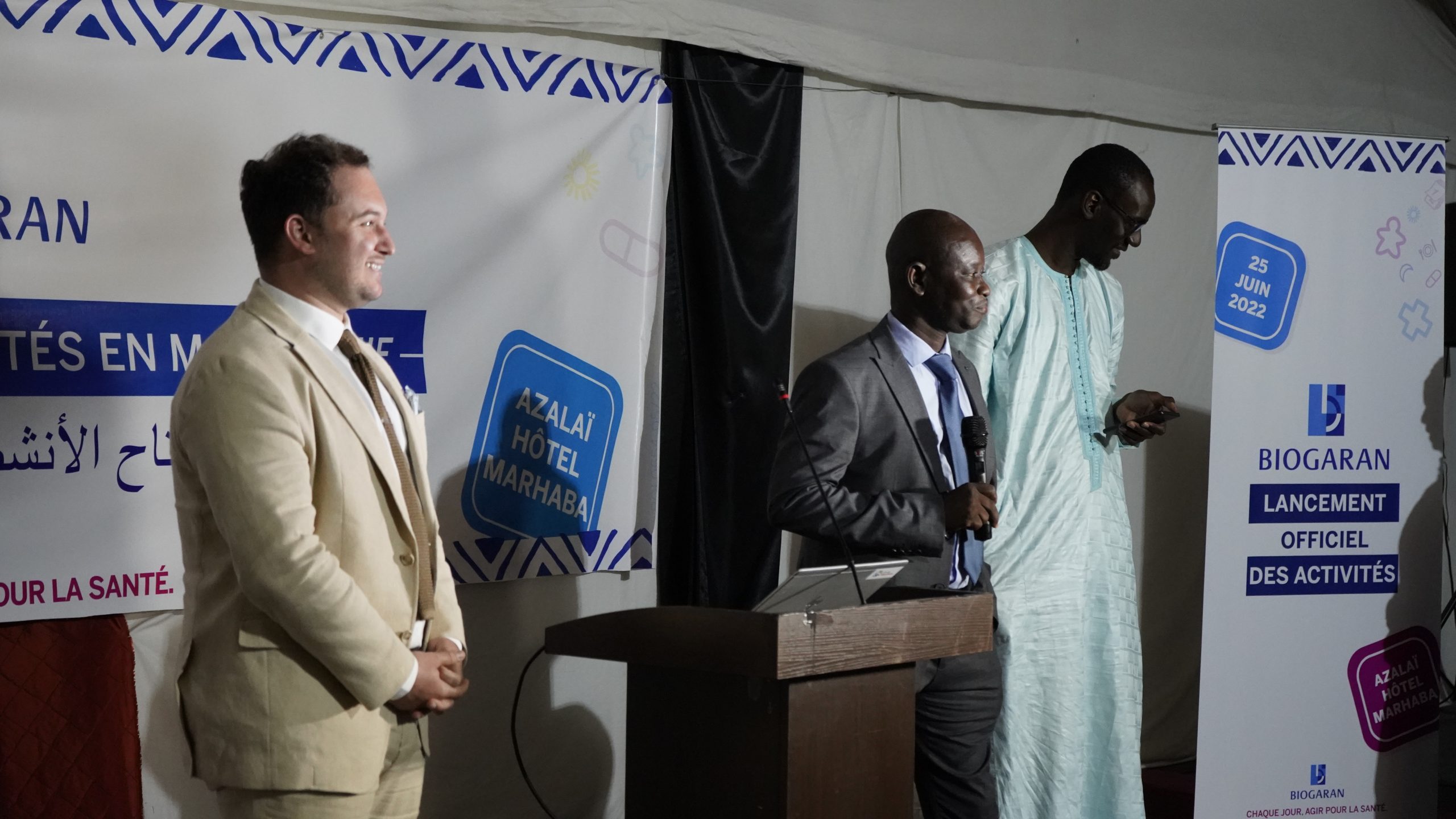 Support patients and healthcare professionals
In addition to its unique know-how, Biogaran supports patients by providing them with therapeutic education tools that will help them better understand their pathology. In addition, the packaging of Biogaran medicines has a pictographic area that allows the pharmacist to note the dosage and the patient to safely observe it.
Convinced that health is a universal right and that access to care should be available to all, Biogaran is also committed to taking part in solidarity actions to raise awareness, organize screening sessions and provide treatments to the neediest populations.
Biogaran also wants to support healthcare professionals by providing them with up-to-date medical information. This is why Biogaran created the Biogaran Academy in 2020, a free continuing education program for African healthcare professionals in the form of webinars held every two months. This is an opportunity for healthcare professionals to discuss, learn and address various health topics.
Finally, Biogaran is committed to continuous improvement of the quality of its medicines, which is why it is possible for anyone, whether a patient or a health professional, to easily report a case of pharmacovigilance, medical information or a quality complaint directly on our website.
Dr. Clément Buatois, Biogaran's Medical Marketing Project Manager in West and Central Africa, also emphasized:
"Our strategy in Mauritania is to democratize high-quality generic medicines. Because we are convinced that access to healthcare is a universal right, we want to take part in the government's public health efforts and offer patients and healthcare professionals safe, effective medicines at a fair price. This commitment to the people of Africa is also reflected in our support and advice on the use of our medicines."
Biogaran in Mauritania
After the launch of its commercial activities in nearly ten countries in West and Central Africa since 2019, the marketing of Biogaran generic drugs in Mauritania is part of the continuity of its strategy to provide access to quality care in African markets. This strategy will make it possible to satisfy a demand for quality pharmaceutical products at a fair price and which can be used in complete safety.
You can consult the list of Biogaran medicines available in Mauritania by clicking here.
References :
1. Stratégie de coopération de l'OMS avec la Mauritanie 2018-2022 – Organisation Mondiale de la Santé – 2017
3. Sos Diabète déterminé à combattre le diabète, Le Calame, 14 Novembre 2021,